Things have been a bit hectic here the last couple of weeks, the girls have so many different things going on, I am constantly running somewhere.
So I have been thinking about how I can utilise my time, to not only benefit me but my blog as well.
So I was thinking about doing a "blog schedule", not sure if it is going to work, but I am going to give it a try…..
I am going to create 2 more pages (tabs at the top, next to home page) 1 is going to be named "recipes" and the other "sewing".
Every Monday I am going to post a home-made recipe.
Every Friday is going to be something sewing related, how to's materials, tutorials ect..
That leaves me the rest of the days to blog about fun and inspirational finds
J
Yesterday I did manage to find time to sew
J
I made 2 mug rugs
J
1 is going to my "swap" partner , so I cant post a full picture as it is a surprise, but here is a sneak preview ..

 
mug rug
I have definitely been hit by the "mug rug bug" and will be making more of them, hopefully to add to my neglected etsy shop….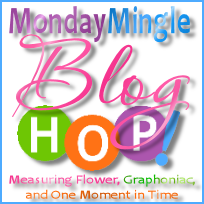 How was your weekend?
What do you think to my new blog schedule?
p.s….. first recipe will be posted later today
J